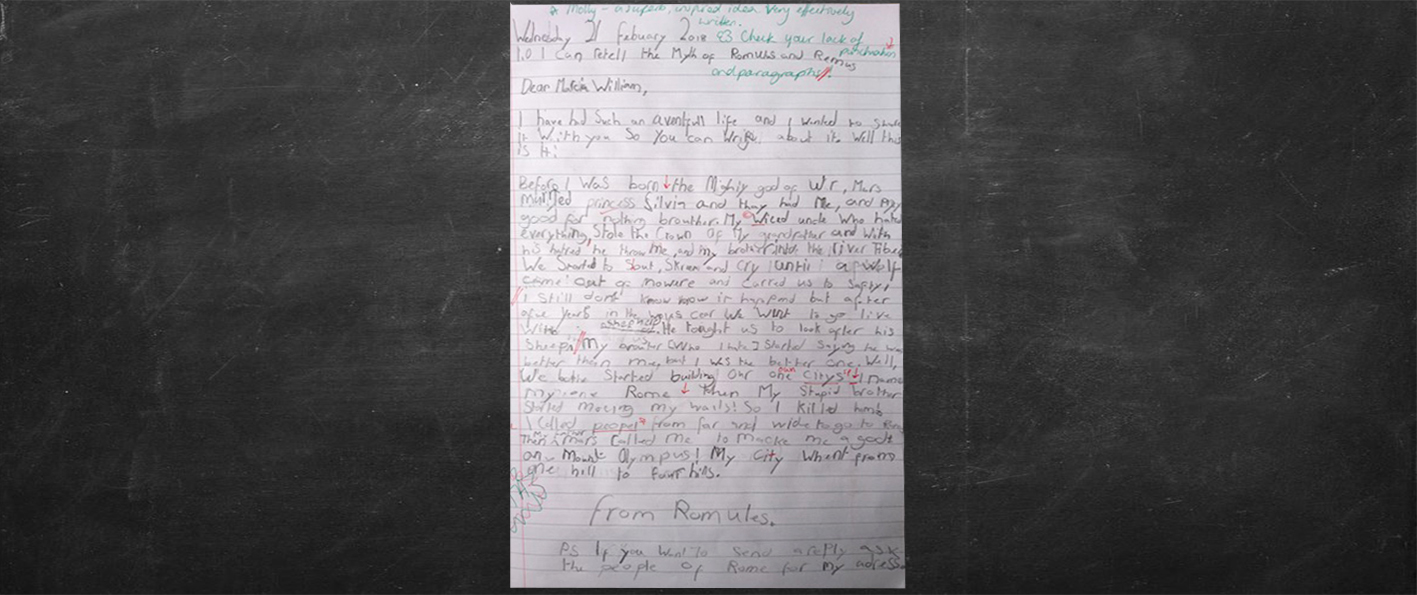 I was delighted to receive this letter from Louise Pridmore of St. Mark's Primary School in Hadlow Down, East Sussex…
Dear Marcia
I am a teacher at St Mark's Primary School in Hadlow Down, East Sussex and my class of year 3/4 children have been using your wonderful book – The Romans: God's, Emperors and Dormice to introduce the story of Romulus and Remus.
After reading the comic strip, story mapping and acting out the story in groups I asked the children to retell the myth in their own way. I allowed them to respond using any writing genre they preferred and whilst I gave them ideas (diary, letters, comic strip, newspaper report etc) it was their choice.
One pupil from year 3 came up with the idea of writing a letter to you as Romulus about the events of his life so that you would be able to write the story that we read. Inspired! She is only 8! Whilst her spelling needs work, I was so impressed with her writing that I would like to share it with you. I know she would love a response from you.
Kind regards,
Louise Pridmore
Well done, Molly, it's an inspiring idea! Thanks for your delightful letter
Back to News